16-9-2020 4:14 PM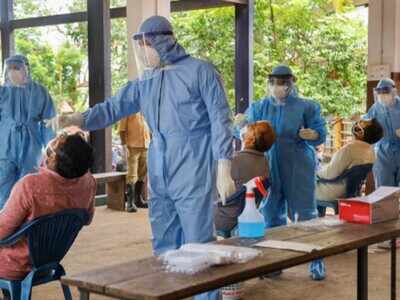 NEW DELHI: Certain categories of travellers from India will have to undergo Covid test before leaving for Singapore as a negative report will be needed to enter the city-state from September 17.
Singapore's health ministry on Wednesday took this decision due to the "resurgence of infections in India" and the city state seeing "a significant number of imported cases with recent travel history to India."
"To reduce the risk of importation of cases from India, travellers who are not Singapore citizens or permanent residents and who have recent travel history to India within the last 14 days prior to entry will be required to take a COVID-19 polymerase chain reaction (PCR) test within 72 hours before departure. Travellers will need to present a valid negative COVID-19 test result as a condition of approval to enter Singapore… from September 17, 2020, 00:00 hours, and will apply on top of the existing requirements of a 14-day stay-home notice (SHN) at dedicated SHN facilities and a negative COVID-19 test before the end of their SHN," Singapore health ministry website said in an update titled "requiring pre-departure tests (PDT) for travellers from India".
https://timesofindia.indiatimes.com/busi...022075.cms
Cheena Falungong Hanjian 小人 (rat28, century, saffron, TalkingStock, PervertoSan, MrMarket, Obamao, tiunelomo, SAMSENGKIA, AhMoan, sdecww)