9-9-2019 10:21 PM
Poll: Singaporeans support Hong Kong protests against controversial extradition bill
More than three quarters of 1,000 Singaporeans polled backed the demonstrations, which analysts say reflects close ties with Hong Kong


But the results are seen as the island nation identifying with the public's need to speak about concerns collectively, rather than following suit with protests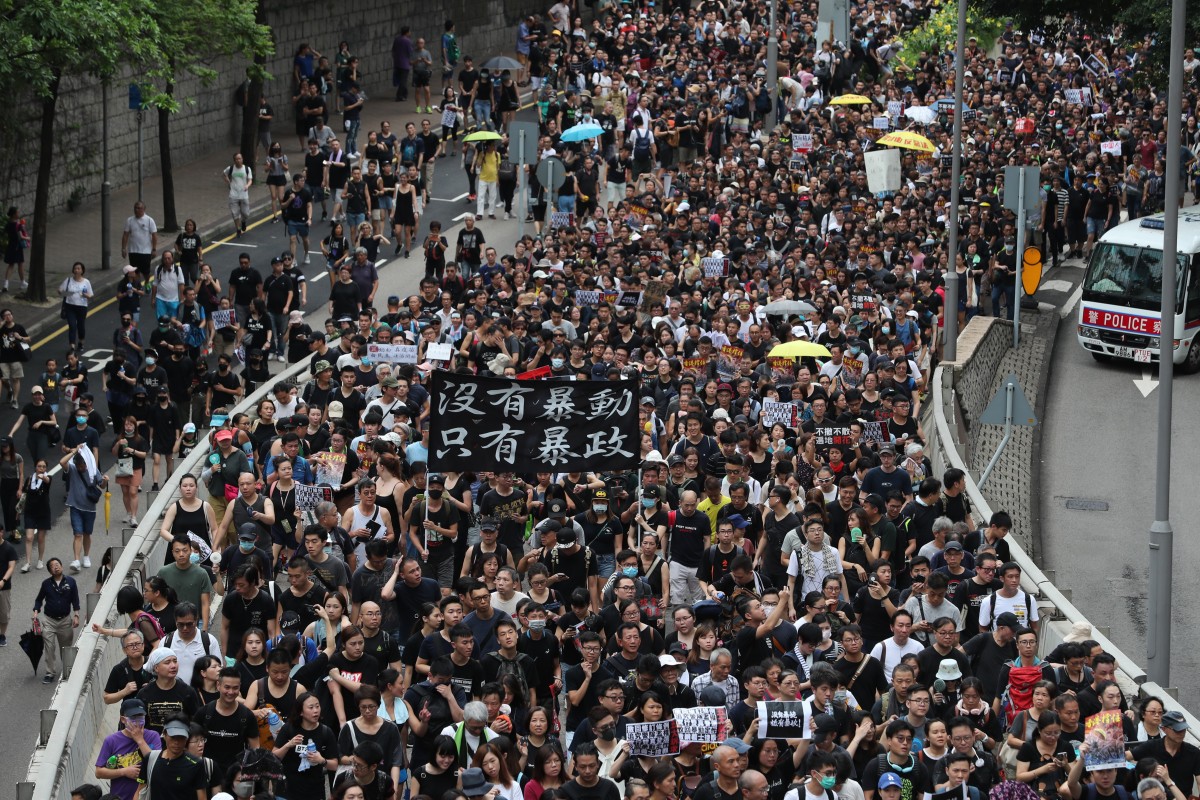 O

ver three-quarters of 1,000 Singaporeans surveyed in June said they supported Hong Kong's ongoing protests against a controversial extradition bill – a result political analysts suggested was a reflection of the close-knit ties between the "twin cities".

Still, the observers said the strong support level did not necessarily mean Hong Kong-style street politics would soon spring up in the strictly governed Lion City.

Singapore media have been covering the protests extensively, and the results of the poll – conducted by independent pollster Blackbox Research – are in sharp contrast to the reactions of commentators such as Singaporean ex-newspaper editor Leslie Fong.

In a piece for the South China Morning Post, Fong said "thoughtful Singaporeans" were "deeply saddened" by events that were unfolding in Hong Kong, and in an op-ed for The Straits Times, that Singaporeans were watching "in sadness and bewilderment" the television footage of the July 1 storming of Hong Kong's Legislative Council building by protesters.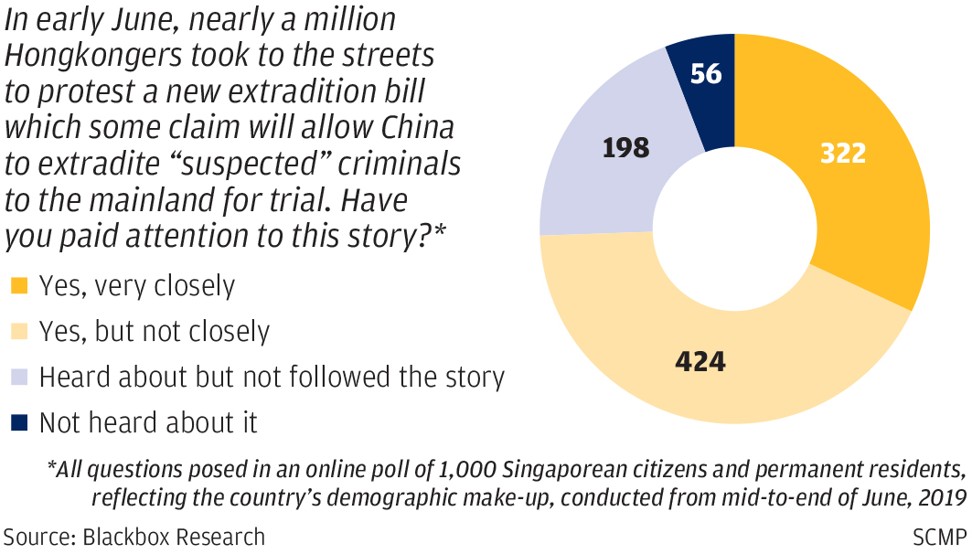 To a four-choice question on their views regarding Hongkongers' concerns about the extradition bill, a quarter of respondents said they strongly supported those concerns, while slightly over half said they somewhat supported them.

Four per cent said they strongly opposed the protests, and the remaining 20 per cent said they were somewhat opposed.

In another four-choice question, three-quarters of respondents said they had been following the protests either "very closely" (32 per cent) or "not closely" (42 per cent).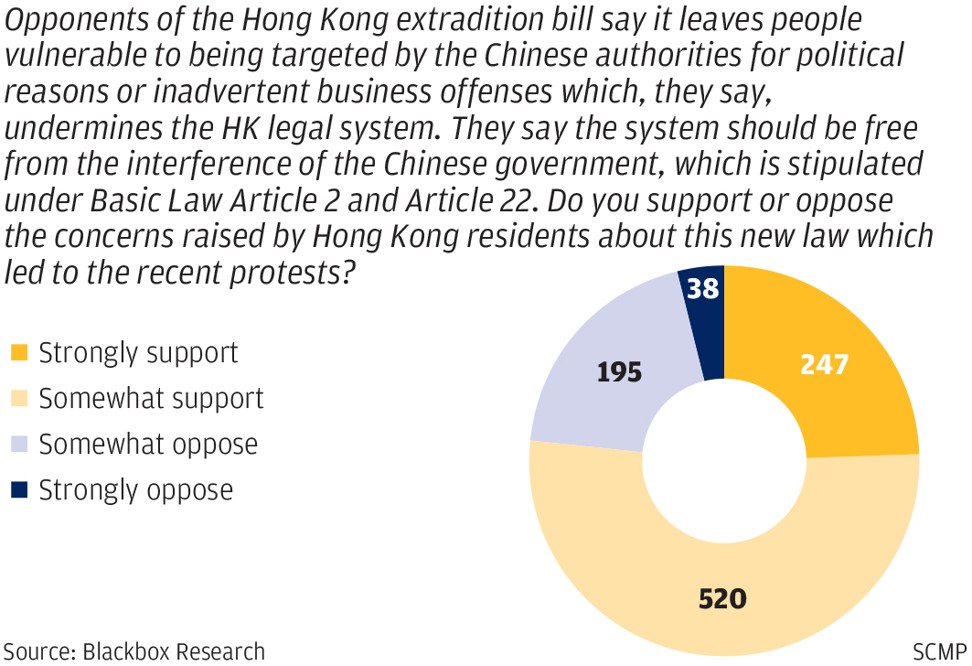 Twenty per cent said they heard about the story but did not follow it, while 6 per cent said they had not heard about it.


Quote:

It is about fighting on bravely even in the face of futility




Eugene Tan, Singapore Management University


Blackbox attached the questions on the Hong Kong protests to a routine monthly questionnaire.

David Black, the pollster's owner and managing director, said the results put paid to perceptions that Singaporeans were "bemused" by the Hong Kong protests.

"I don't think that is the case," Black told This Week in Asia.



Political observers offered varying reasons for the overwhelming support among Singaporeans for the Hong Kong protests.



With the Lion City's well-known strict stance on direct action – onerous rules govern protests outside its free speech park – City University of Hong Kong assistant professor Stephan Ortmann said he was puzzled by the poll data.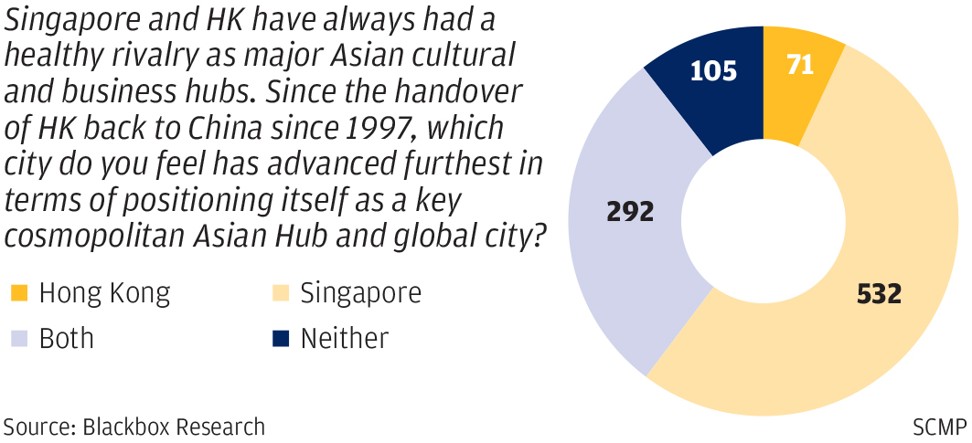 "Singaporeans are used to always having to accept what the government says and they may admire Hongkongers for being willing and daring to stand up, even to China, which is so powerful," said Ortmann, who has written about the history of student activism in Hong Kong.

Eugene Tan, a political observer and law professor, pointed to fraternal feelings between Hong Kong and Singapore as a likely reason for Singaporeans' strong support for the protests.



"The empathy that Singaporeans have for Hong Kong protesters stems primarily from the conviction, passion, and sense of purpose that Hongkongers have shown, especially the younger generation," said Tan, from the Singapore Management University.






He added: "The Hong Kong protests, before the violent storming of the Legislative Council building, will certainly be a reference point for Singaporeans if they are in a similar situation. It is about fighting on bravely even in the face of futility."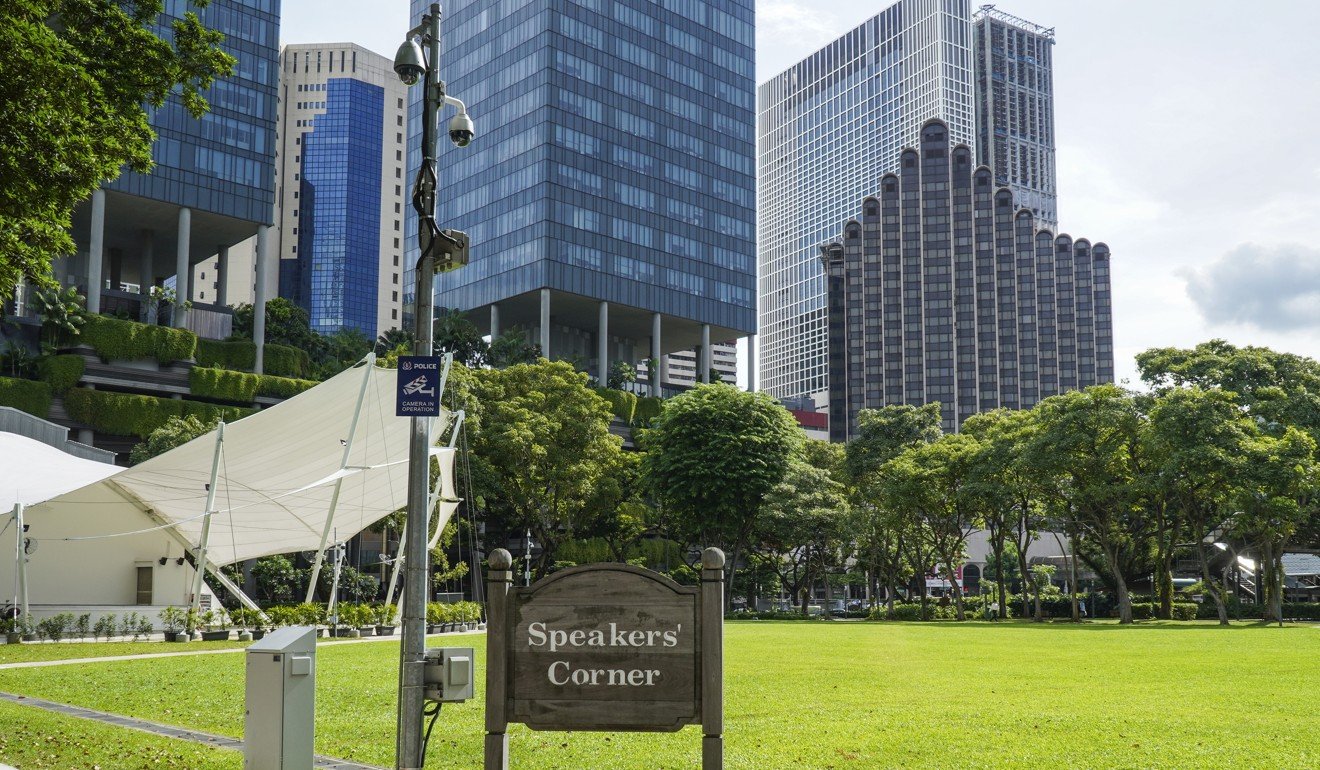 Speakers' Corner, where citizens and permanent residents of Singapore may demonstrate, hold exhibitions and performances, and speak freely on most topics after prior registration on a government website. Photo: Roy Issa




Bilahari Kausikan, a retired Singaporean top diplomat, offered a less sanguine interpretation of the poll.

Bilahari stirred controversy in June with comments on Facebook that the Hong Kong protesters had "lost all sense of reality" for going against the central government in Beijing.

In his comments to This Week in Asia, the ex-ambassador said the Blackbox poll results put on display "natural human feelings" of sympathy that Singaporeans had for Hong Kong.

"I think the sympathy we feel is the sort one feels for a friend or relative that has become so desperate as to attempt suicide or has been diagnosed with cancer," he said.

He dismissed the notion that Hong Kong's street politics would have a spillover effect in the Lion City, which is poised to head to the polls in the next 12 months.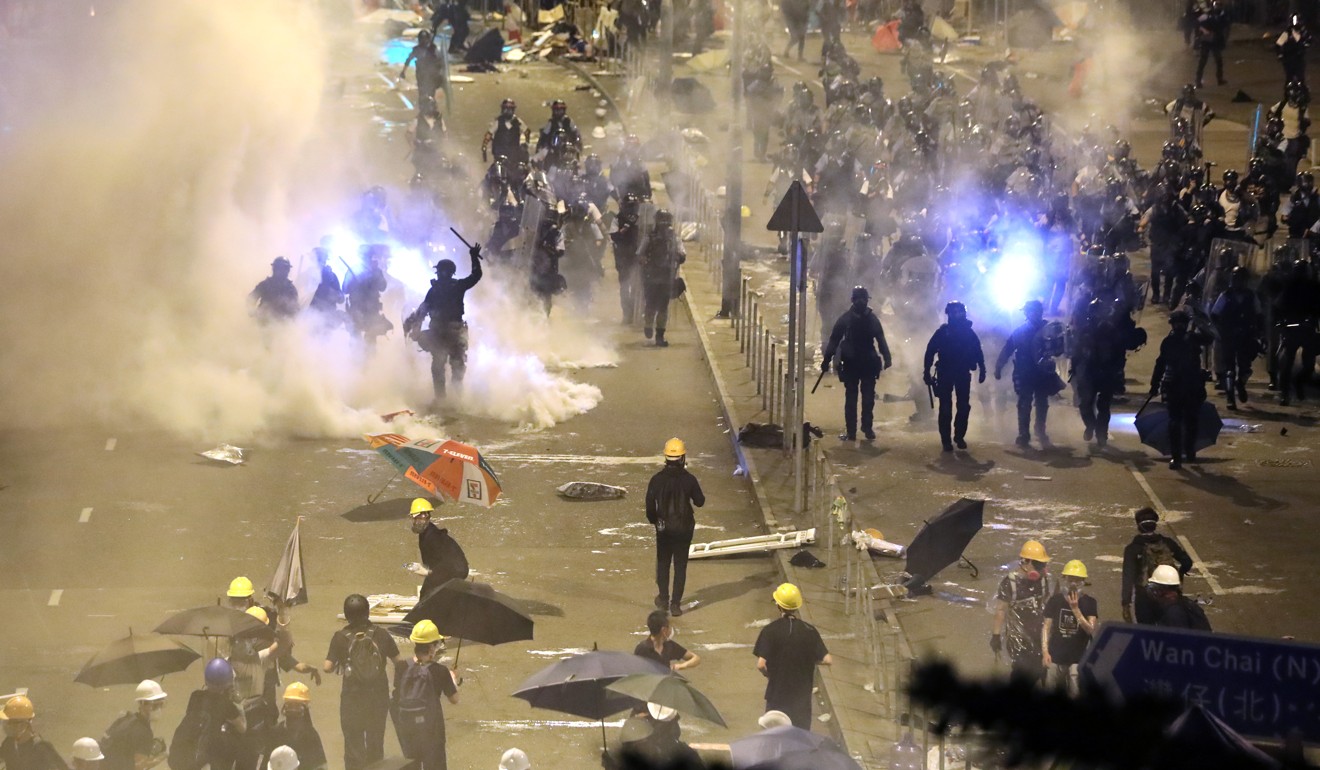 Protesters retreat as riot police clear the area around Admiralty in the early hours of July 2 after protesters stormed the Legislative Council chamber. Photo: Sam Tsang




"Attention and sympathy … does not mean that we want to emulate what is happening in Hong Kong or that we necessarily think that the rather inchoate goals of the demonstrators are realistic or achievable," said Bilahari.

Tan, the law professor, said while Singaporeans "do not need to protest like their Hong Kong counterparts", the events in the city would likely emphasise the importance of the public speaking about their concerns in a collective voice.



"The sense that young Hongkongers have nothing to lose or gain evokes among young Singaporeans a sense of profound identification with their Hong Kong contemporaries' cause and conviction."





For
支那
Alimama and all her 40 clones(
orlando
, polanski, talkingsmart, buick, amata, alanis, ,XXX, niubee etc) :
屌你 orlando aka amata 的老母 !
For smelly ChewHoo Agua:
lvlrsSTI
, WhatDoYouThink
Get the F out of S'pore !